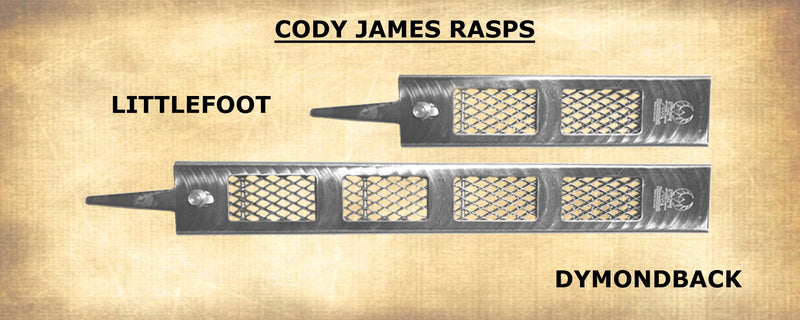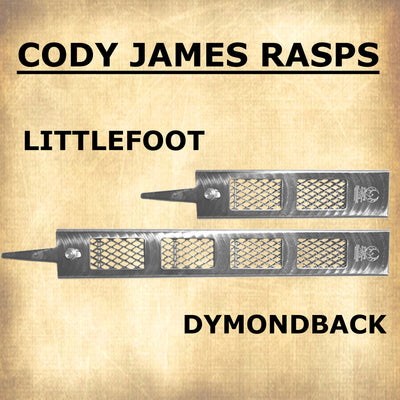 CODY JAMES TOOLS
Cody James Tools are manufactured in the USA. Each tool was engineered to make your job easier and to minimize wear and tear on your body. The durability and quality of Cody James Tools are our top priority.
View More
Read What Our Customers Have to Say

"Used mine for the first time tonight. I'm gonna say I was pretty skeptical.... been using the "old fashioned " rasp for 20+ years of shoeing. All I can say is WOW. IM IMPRESSED. removes more hoof with half the effort. Didn't clog and handled better than I thought it was going to. But does take some getting used to. (after 9 trims elbows and shoulders aren't tired). Love that it takes more finesse and less force. Can't wait to see how long it lasts. ⭐️⭐️⭐️⭐️⭐️"

"Loving this rasp... was hesitant to make the switch. Seemed gimmicky to change the rasp after all this time but I can't imagine going back now. I'm consistently getting 50 horses done with the medium blades, even in the constant mud we've had this summer. My usual rasps were only getting about 15 horses and always clogging up. These are also lighter and require less effort. Extra bonus: these don't tear up my gloves as quickly as a traditional rasp so I'm buying less of those too!"

"I kept a serious count. At 176 horses I decided to purchase a new blade, i use the most aggressive. ordered it Friday and as of today (Monday) it was delivered to my address. I have had absolutely zero problems with this rasp. And the quick reorder really helps"

Contact Us
Cody James Tools
Connecticut, USA
Call us at 203-746-8055